"South of the border, my northern disorder, disappears where the road turns to sand..." 
Enjoy an exclusive and inclusive, beach front getaway 
that's good for the soul! 
Eat, drink, relax, play and enjoy incredible live musical performances, in an intimate setting that serves up a little something for everyone. Walks, Bocce Ball, Horseshoes or just lounging on the beach. Dip your toes, paddle board or just float on the sea. 
"Ole, ole, ole, cheers to longer days, ole'd back in San Felipe."
Located 4 1/2 hours from San Diego, Sandollar Hotel is a Privately Gated and Well-Lighted Complex located in San Felipe on the Sea of Cortez
in Baja California, Mexico 
This boutique hotel is catering to only our group of 45 guests and features patio sitting & eating areas, a promenade deck & palapa with loungers and swings all overlooking the sea and white sandy beach.
A game room featuring ping pong, pool table & foosball adds some extra playfulness to the mix. The beautiful swimming pool with waterfall and jacuzzi compliment the sea perfectly for more aquatic experiences.

HOTEL PHOTO GALLERY
<Click The Pics To Scroll Through>
Beachin' Acousticness - San Felipe, Baja CA, Mexico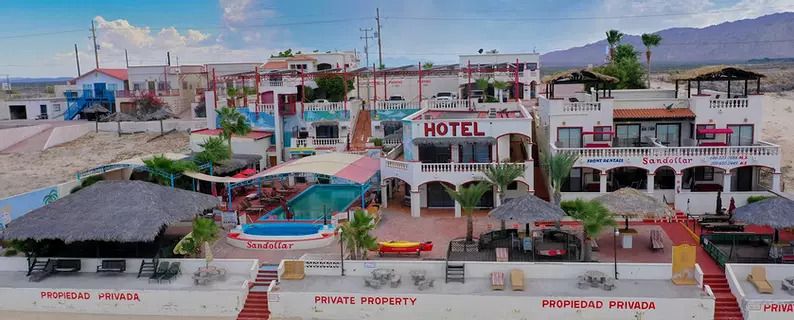 Beachin' Acousticness is an INVITE ONLY event that is an
INCREDIBLE value with lots of inclusives!

ENTERTAINMENT 

Weekend #1 - Oct 15th to 17th

Friday Night 
(7pm to 9pm)
Christopher Dale & Friends 


Saturday Afternoon
(4pm to 5:30pm) 
TJ Moss

Saturday Night 
(6:30pm to 9:30pm)
C. Dale
Reverend Stickman

Weekend #2 - Oct 22nd to 24th

Friday Night
(7pm to 9pm)
Christopher Dale & Friends
Saturday Afternoon
(4pm to 5:30pm)
Alex DePue

Saturday Night 
(6:30pm to 9:30pm)
C. Dale
Jake Allen

Beachin' Acousticness Weekend Getaway Packages
are $360 per person and based on double occupancy

Packages include:
* 2 night stay at Sandollar Beachfront Hotel

* Open Bar Friday & Saturday
*  Light Lunch, Taco Night & Music Performance on Friday
* Catered  Breakfast, Build-Your-Own Nachos Bar & Dinner on Saturday
* Happy Hour Concert 
* Saturday Night Concert, under the stars
* Sunday Light Breakfast
* In-room welcome package including bottled water, assorted snacks, coffee, event logo swag and more....

SEE Menu
 
Check In at Noon on Friday.
Check Out at Noon on Sunday.

If your schedule permits, we recommend staying over on Sunday night as well, for just an additional weekday room rate. Very reasonable. Half the people usually do and it's a great day to shop and dine in town.
Even more chill and provides for an easier border crossing on Monday. OLE!
This IS an Invite Only event. If you received this private link,   email chris@christopherdalemusic.com to check availability, make your reservation and/or get more info.
See you in San Felipe...OLE!
JAKE ALLEN
"Jake's amazing, jaw dropping two-handed guitar technique puts him in a class all by himself!" 
– Jim Earp, World Class Fingerstyle Guitarist

Influenced by finger-style guitar trailblazers Michael Hedges and Andy McKee, Eastern Michigan-based Jake Allen began crafting his own breed of acoustic guitar wizardry. On top of his two-handed percussive tapping style, he added live looping to create a more in depth stage performance. This new solo approach, in which he blends different percussive and instrumental parts, recorded live and on the spot, into a virtual clone-like backing band, showcases the true depth of this multi-talented artist.
ALEX DEPUE

Alex toured as Musical Director with Capitol Recording artist Chris Cagle from 2000-2006, with whom he still regularly appears (re-runs) on the Grand Ole Opry, CMT, Great American Country and VH1 Country.

From 2007 - 2010, Mr. DePue joined legendary rock guitarist, Steve Vai, for a world tour that took him across North America, South America and Europe. Alex's YouTube videos are from all parts of the globe, and his #1 YouTube hit (featured for three weeks on YouTube's home-page), "Owner of a Lonely Heart/Smooth Criminal"' (Yes and Michael Jackson, respectively) has been viewed worldwide over four million times (re-posting).